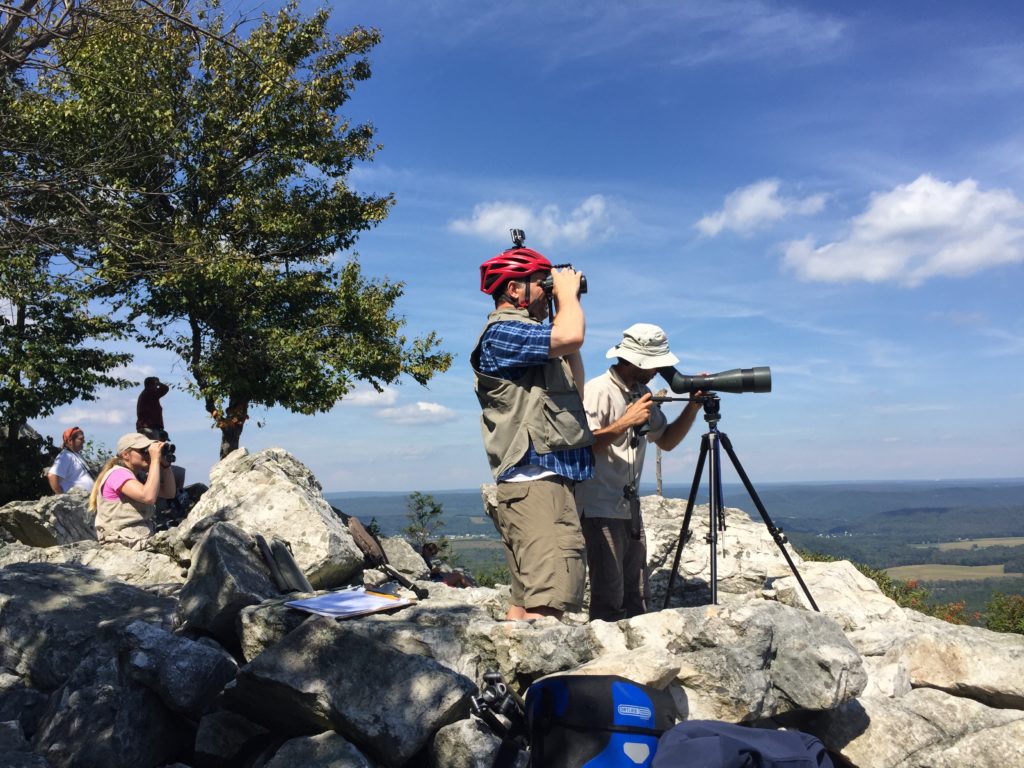 Hello all:
Firstly, my apologies for being non-responsive for the last week. I left NH with the intention of updating this site via iPhone, but that was a non-starter. I then ordered an iPad, which arrives tomorrow (I am on a loaner laptop today). In the interim I have been posting to my Facebook page, which only FB friends can see. I am not too social media savvy (I asked the social media intern at Hawk Mountain yesterday whether it was worth starting a Tinder account to post pictures. She suggested Instagram instead if I valued my marriage).
Anyway, henceforth, this is the portal for trip updates. I will be working on the site for the rest of the day so you can check back later. The slider at the top of the website features an interactive map that will be updated on my whereabouts, with embedded media. I will update the other two sliders with stats on the ride to date.
Richard Pendleton and I arrived at Hawk Mountain on Tuesday September 13th. A reminder that I am following Hawk Mountain's tagged Broad-winged Hawks. More on hawks and the incredible Hawk Mountain and related Acopian Center to follow in a separate post. I will be here through the weekend, for the obvious reason that I cannot refuse the opportunity, and also because my Achilles tendon (left leg) needs a rest.
Richard left today to catch the bus and then train back to New Hampshire, which sucks. He has been a terrific cycling companion for the best part of a week, and he has allowed me to postpone the inevitable reality that I am on my own for the most part. Thanks Richard. However I only have a day until my wife Tricia comes through on her way south to Nashville. She will stay with me at Hawk Mountain for the weekend. Then I head south to Waggoners Gap near Harrisburg.